Introducing the local brand's first new makeup launch that contains beneficial skincare ingredients and encourages you to enhance the beauty of your natural facial features. A range that offers colour and care!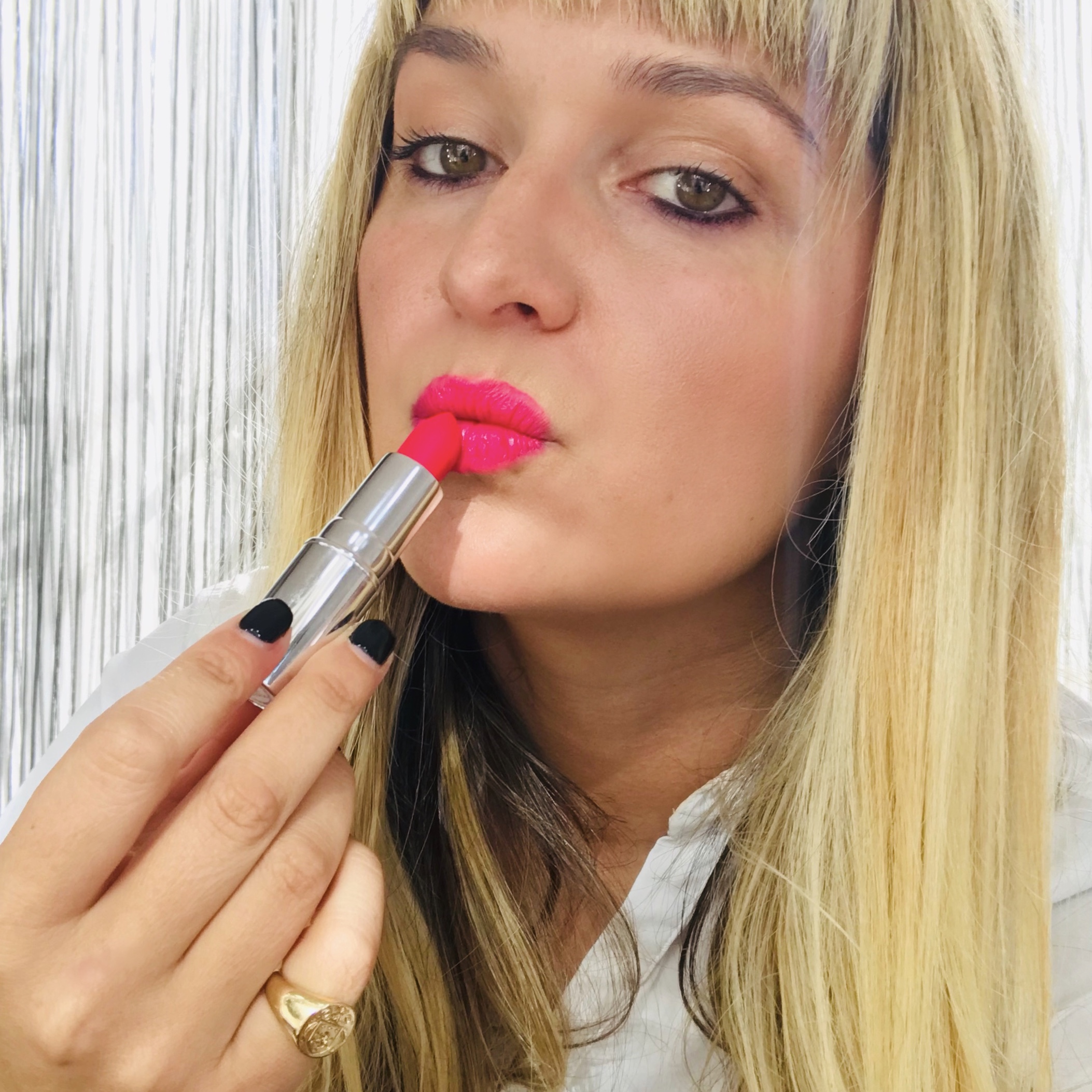 Justine's newest makeup range, Purely Perfect, is finally available and I was lucky enough to try out some of their incredible lip products, eyeliners, foundations, mineral powders and mascara.
The reason I'm so impressed with this range is because of how much it's improved the condition of my skin – yes – you read correctly, my skin feels better!
Did You Know…
that Justine is a South African and natural brand?
Back in the day, the only way you could get your Justine products was via a representative, after browsing through a brochure but now - there's an easier option: Justine is now available online! You can also choose between three different delivery options when ordering from www.justine.co.za. There's a courier option for a small fee, or delivery's free when ordering via a rep.
Ok, let's discover the range…
Each product has been carefully developed to suit specific skincare concerns, namely dehydration, ageing, dryness and there are also built-in SPFs to keep your skin protected from the sun.
I tend to be quite impatient with makeup and expect it to stay put the entire day and that's exactly what each product does. All the lipsticks have a creamy, nourishing formula that doesn't dry out your lips, so there's no need for lip balm. The shade offering is wide too, ranging from light to bright pinks and nudes, red, purple and darker hues. The lip glosses have a nourishing, non-sticky formula and also contain SPF 15.
The concealer lightened the darkness under my eye area and added brightness. There are also foundation formulas to suit every skin type and tone. They're buildable, wearable and have a host of shades due to Justine's colour smart technology which is specially developed for the South African woman. You'll undoubtedly find your perfect colour match. For those who have oily skin types or have issues with shine during the day, the Purely Perfect range has mineral powder to help keep it under control.
I struggle to find clump-free mascara formulas so you can imagine how delighted I was using the Purely Perfect one in black; it enhanced my natural lashes individually, without looking like spider's legs and provided great-looking volume. Everyone was astounded at how long my lashes were, including myself.
I get such joy when emphasizing my eye shape, as I consider them to be one of my favourite facial features and in my opinion, eyeliner is the perfect tool to achieve this. The Purely Perfect liquid liner and eyeliner pencils glided smoothly upon application and stayed in place the entire day, with no flaking, cracking or smudging.
Justine's Purely Perfect makeup range was created to enhance and embrace your own magnificent natural beauty and I love that. It's easy on the pocket, a trusted and local brand and this new range is makeup with difference - it cares for your skin too! What's not to love?
Get shopping here: www.justine.co.za
Follow Justine South Africa here:
Instagram: @justinesafrica
Twitter: @justinesafrica
Facebook: www.facebook.com/JustineSouthAfricaOfficial/
*Don't forget to use the hashtag: #PurelyPerfect when posting your purchases!
#Justine
#JustinePerfectlyMe
#ColourWithCare
#PurelyPerfect
My (Personal) Purely Perfect Product Picks & Tips:

SKIN
Justine Purely Perfect Foundation SPF 15 in Creamy Natural, R175.
(Tip: I used my fingers as well as a sponge to apply this foundation as it didn't work/blend as effectively with a foundation brush. There's also a whopping 16 shades available which offers medium to full coverage. It's very hydrating and works well with any moisturiser.)
Browse all the shades here.
LIPS
Justine Purely Perfect Creamy Lipstick in shade Magenta Magic, R89.
(Tip: This lippy has a blue undertone which makes your teeth appear whiter. Who doesn't want a brighter smile? It also contains sunflower seed oil, a brilliant antioxidant as well as shea butter to help with dryness and irritation.)
Buy it here.
Justine Purely Perfect Matte Lipstick SPF 15 in shade Rose, R99.
(Tip: This doubles up brilliantly as a creamy blush over your foundation to give cheeks a pop of colour! Try it.)
Buy it here.
Justine Purely Perfect Hi-Shine Lip Gloss SPF 15 in shade Pink, R89.
(Tip: Apply over the matte lipstick to add more vibrancy to your original colour.)
Buy it here.
EYES
Justine Purely Perfect Volume Mascara in shade Black, R89.
(Tip: This mascara enhances your natural lashes beautifully, providing both length and volume. Refrain from pumping the mascara wand into the tube to prevent the formula from drying out and bacteria.)
Buy it here.
Justine Purely Perfect Eyeliner Pencil in shade Brown, R69.
(Tip: Use this brown eyeliner pencil as a substitute for a brow pencil, if needs be. Remember to use light, feathered strokes in the direction that your hair grows. It must match your brow hair perfectly in order to use this product effectively.)
Buy it here.
*Sponsored by Justine South Africa
LET'S CHAT:
Out of the entire Purely Perfect makeup collection, which product would you like to try most? Is there anything that catches your eye? Let me know in the comment box below.